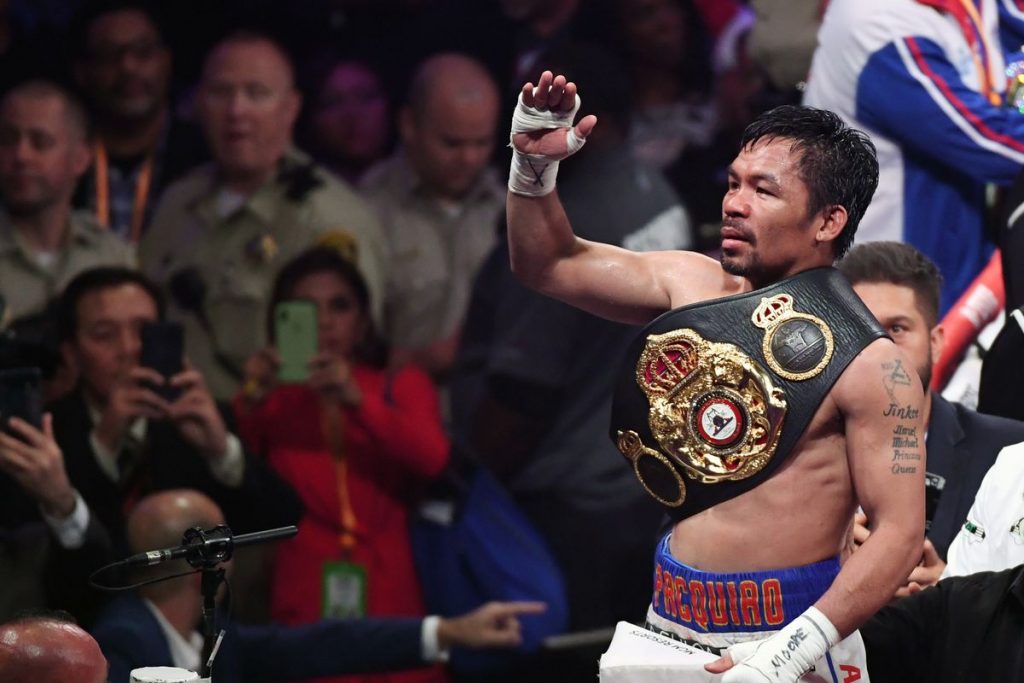 Finally, the wait is over and you'll be seeing another glimpse of the living legend, Manny Pacquiao. The legend has confirmed that he'll be putting back his gloves hopefully in July and he has also named two likely opponents for his next fight. In his recent interview he said he'll be 'likely' to fight Errol Spence or Mikey Garcia.
Pacquiao has already made his analysis on the both fighters and he also talked about the areas he needs to focus on ahead of his next fight. "My assessment is Spence is the kind of boxer who can move, a slugger," the Philippine Senator explained. "If we are going to fight, I need more focus on strategy, hand speed, and footwork." As for Garcia, Pacquiao said the 32-year-old boxer is a "brawler" and "aggressive" on the ring equipped with "different techniques" that he has to consider in his upcoming training.
Although the fight is not confirmed yet but if it is going to happen, Pacquiao will be in training from early April.
On the other hand, Matchroom promoter, Eddie Hearn is all in for Pacquiao-Garcia fight and he is continuously teasing the Saudi Arabia fans for the showdown. He added that he wants to pit the Filipino vs Garcia fight on July 11 in Saudi Arabia.
Hearn recently enjoyed huge success in Saudi Arabia for the Anthony Joshua fight. So it'll be easy for him to keep the momentum going in Saudi Arabia.
A good number of people also want Pacquiao vs Thurman 2 after the Filipino thrashed Thurman in a split decision victory but nothing is finalized yet and with Pacquiao anything is possible.