Julio Cesar Chavez last fight, profile
1 min read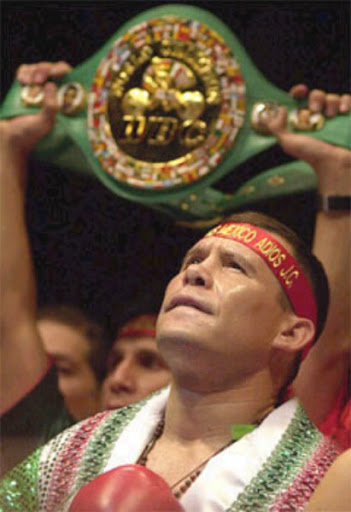 Julio Cesar Chavez photo
Julio Cesar Chavez also known as "J.C." is a professional boxer from Culiacan, Sinaloa, Mexico with a boxing record of 107 win(s) 6 loss and 2 draw(s). He won 85 bout(s) by way of knockout.
He was born on July 12, 1962 with the birth name Julio Cesar Chavez Gonzalez.
He is 5′ 7½″ or 171cm tall. Fighting at Super Lightweight division. He has a 66½″ or 169cm reach advantage. He has an orthodox fighting style.
He started fighting on year 1980. He was 1973 years old that time.

.

His last fight was was on September 17, 2005 against Grover Wiley who has 29-6-1 boxing record that time. The boxing fight took place at America West Arena, Phoenix.

Julio Cesar Chavez LOST that fight by Retirement.

.

Note: this boxing profile was last updated on March 2, 2020. If you find mistake in this profile, please help us by contacting us.